Wauwatosa West Student Selected as 2021 Wisconsin Journalist of the Year
Seniors from Homestead and Oshkosh North honored as Finalists
Sara Stanislawski, a senior editor in the journalism program at Wauwatosa West High School, has been named the 2021 Wisconsin Journalist of the Year by the Wisconsin Journalism Education Association (WisJEA). The honor comes with a $1,000 scholarship (made possible through the MPC Endowment, Ltd., a philanthropic affiliate of the Milwaukee Press Club), and, as the state winner, her materials will be forwarded to the national Journalist of the Year competition, hosted by the Journalism Education Association. The national winner receives a $3,000 scholarship, and up to three runners-up will receive scholarships of $850.
        In all, eight highly-qualified seniors across the state submitted entries for 2021 Wisconsin Journalist of the Year. Aside from Sara as the winner, the WisJEA selected two additional students to honor as finalists for their excellent work: Hannah Kennedy from Homestead High School and Maxwell Yanacek from Oshkosh North High School. All applicants were required to submit a detailed online portfolio of their journalism work in many categories as well as a resume, personal essay and a recommendation from his or her journalism adviser.
        Congratulations to Sara as well as Hannah and Maxwell for all they have done. More information about each can be found, below.
Sara Stanislawski, 2021 Wisconsin Journalist of the Year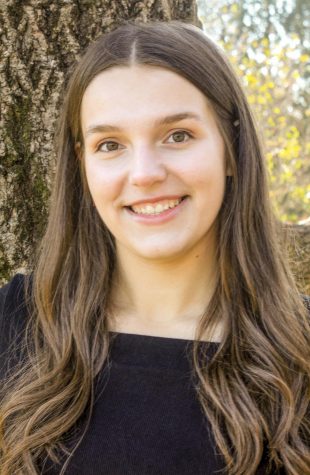 In addition to serving multiple years as an editor for Wauwatosa West High School's student news publication West Side Stories, Sara took the lead her senior year in the creation of a brand-new, merged journalism program, The Tosa Compass, incorporating work from both high schools in the district. Even in the midst of a pandemic she took it on herself to organize meetings to plan, design and coordinate coverage across multiple schools.
        As a journalist dedicated to powerful and timely coverage of her community, Sara has put in late nights to get important school news out as quickly as possible and gone out of her way to investigate difficult stories that are meaningful to the student body, including thoughtful interviews with students who were in the area during the shooting at Mayfair Mall in late 2020 and a touching look back at two recent graduates who were unfortunately lost to carbon monoxide poisoning. She has also posted hundreds of updates on social media to help students stay on top of what is happening and worked with professionals to produce relevant broadcast journalism packages. Through the PBS Student Reporting labs, she was able to interview a young delegate to the Democratic National Convention last year, and she has worked with TMJ4 to produce multiple videos for News Literacy Week.
Hannah Kennedy, 2021 Finalist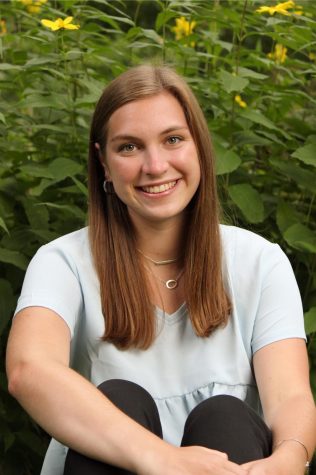 Current editor-in-chief of Highlander Publications at Homestead High School, Hannah has extensive experience as a reporter, writer, photographer, designer and videographer for the program's news website and yearbook. She has put in countless hours ensuring the student body stays up-to-date on breaking district news and honing her powerful photography and video-production skills. Her writing is regularly clear and insightful, and she was selected to represent the state at the virtual Al Neuharth Free Spirit and Journalism Conference in 2020.
Maxwell Yanacek, 2021Finalist
A current chief editor and graphics editor for Oshkosh North High School's student news source, The North Star, Maxwell has been recognized for his insightful and engaging reviews. He has also taken the lead investigating issues important to his school community (including student views on remote learning during the pandemic and the effectiveness of Chromebooks at Oshkosh North) with passion and care. He is also a creative designer and was involved in implementing weekly video announcements on his publication's website.