Journalist of the Year
Student, apply for the Wisconsin Journalist of the Year!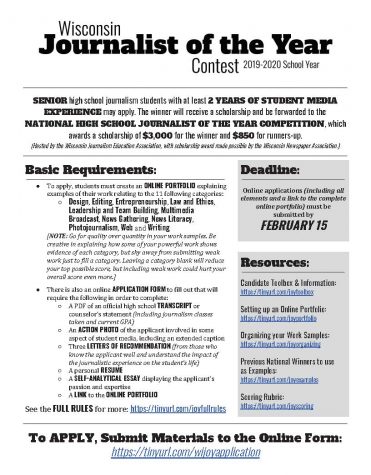 Online applications are due Feb. 15. Senior high school journalism students with at least two years of student media experience may apply.
Start early, as applicants need to create an online portfolio, explaining examples of their work in 11 categories. A PDF of an official high school transcript is also required, as well as a personal resume, a self analytical essay explaining the applicant's passion and expertise, an action photo of the applicant involved in some aspect of student media, and three letters of recommendation.
Check out the resources, full rules and online application form to the left or download it here.