Summer Opportunities for Wisconsin High School Students
Summer In-Person Opportunities
KEMPA's Summer Journalism Camp
This summer experience the KEMPA Journalism Summer Camp, "Reaching New Heights," held from Sunday, July 23 through Wednesday, July 26 at the University of Wisconsin-Whitewater. Open to all high school students interested in media, the program will include four days of invigorating workshops in Broadcasting, Writers Circle, Sports Media and Photojournalism.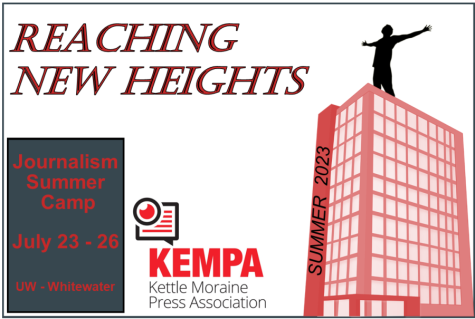 Right in the action with award-winning professionals, campers will have the opportunity to work in state-of-the-art studios and labs, as well as outdoors across the UW-Whitewater campus. Additionally, they will gain constructive critiques on their school publications or personal portfolios and will enjoy inspiring talks from real-life professionals aimed at getting them educated and excited about media!
At the end of each day, campers will have the opportunity to go on nightly excursions. These excursions will feature trips to the campus swimming pool, bowling lanes, athletic facilities and movie theater. Campers can also compete for fun prizes in the annual KEMPA Cup. The camp is open to both overnight campers and daytime commuters. Enjoy nights with new friends safely in Pulliam Residence Hall, or come just for the day. 
Registration runs from April 1 to July 1, with online registrations accepted through Thursday, July 13. The cost of registration is $500 for overnight campers and $470 for commuters. Included in registration is a camp t-shirt, meals and fun swag. Additionally, campers whose advisers are KEMPA members can qualify for a $50 discount. 
KEMPA hopes to see so many of YOU "Reaching New Heights"!
In Broadcasting

, participants will create their own television segments during the hands-on workshop. They will practice on set and in the field, film segments and edit story packages, along with practice the different roles involved in broadcasting. Roles include reporting, directing and producing. Students will gain an inside perspective into the ins and outs of the TV newsroom.

During the Writers Circle workshop,

students will grow their toolbox of writing angles, styles and structures. Whether they are new to writing, or just want to work more on their journalistic skills, the class will offer opportunities to develop story ideas, analyze news content, improve interviewing skills, practice fun article formats and polish their feature writing tactics. The workshop will help campers define topics, write effectively and increase creativity. 

In the Sports Media workshop,

campers will learn how to conduct post-game interviews, interact with fans and work with athletics staff. They will practice announcing, write detailed feature stories, conduct play-by-plays of the game, compose game summaries and more. 

When taking the Photojournalism workshop,

campers will learn how to take portraits, landscapes, action shots and more. They will photograph unique subjects, challenging situations, and, from there, learn how to prepare their photos for publication. Additionally, the workshop will teach students how to use editing software, write captions and create an effective digital workflow. Encouraged for this class is a Point and Shoot or DSLR camera with manual controls and a card reader. 
Click here to register: https://www.uww.edu/ce/camps/additional/kempa/kempacamp
Marquette University's Urban Journalism Workshop
For the 36th year, Marquette University is offering their Urban Journalism Workshop for aspiring journalists hoping to gain a sense of the real world of news reporting. 
During the programming, students will learn how to use digital equipment to cover events, gain interview skills and create journalism in a variety of media. Students will work in teams that focus on multimedia news gathering using their phones and/or iPad minis to record and shoot video. Upon successful completion of the workshop, Milwaukee-based participants will be eligible to participate in a month-long paid internship at a local news organization. Participating news organizations include the Milwaukee Journal Sentinel, the Milwaukee Business Journal, the Milwaukee Courier, the Milwaukee Community Journal and WUWM.

For high school students ready to see what it's like to be a journalist during challenging times, the Urban Journalism Workshop is the right program for you!
Planning for the Summer 2023 session is currently underway. More details will be available on the webpage soon related to application and session information. 
For the current information, click here to learn more: https://www.marquette.edu/communication/urban-journalism-workshop.php 
Wisconsin Institute for Public Policy and Service's Student Journalism Program
For another summer, the Wisconsin Institute for Public Policy and Service is offering a Student Journalism Program that targets high achieving high school leaders from diverse backgrounds and ethnicities interested in pursuing a career in journalism.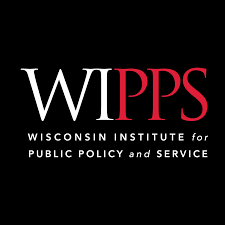 As participants of the program, students will get hands-on experience choosing story topics, finding sources of information, conducting interviews and reporting on stories to be published and/or broadcasted. Media partners will not only help with story direction and training in media-specific journalism standards, but they will also PAY students for published work. Participating media partners include Big Radio, FDL Reporter, Gannett, iHeart Media, La Movida Radio, Wausau Daily Herald, Portage County Gazette, Wausau Pilot & Review, WSAU News and Rotary International. 
In alignment with WIPPS mission, the program aims to enhance civic engagement among high school students, create the next generation for news reporting in communities, and provide marketable skills and college preparation. It will mentor and equip young and upcoming journalists with tools to master writing or reporting about the news who would otherwise not have access to resources to guide them. 
The program will provide an enriching environment with remarkable resources for those interested in Journalism. Students will leave with improved written and verbal communication skills, digital literacy skills, investigative reporting skills, objective competency skills and more.
The WIPPS is currently conducting an on-going and active recruitment for high school leaders of diverse backgrounds and ethnicities interested in the program. 
For more information about the program and how to apply, click the following link: https://wipps.org/programs/student-journalism/