Spring and Summer Opportunities for High School Students
Summer In-Person Opportunities
KEMPA's Summer Journalism Kamp
KEMPA is having an overnight summer camp July 17-20 for high school students interested in media. Campers will enjoy four days of fun workshops in Broadcasting, Writers Circle, Sports Media and Photojournalism.

You'll be right in the action with award-winning professionals. Get a constructive critique of your school publication and personal portfolio. Work in state-of-the-art studios and labs, as well as outdoors across the UW-Whitewater campus. Enjoy inspiring "Now is the Time" talks that will get you educated and excited about media!
Each night will feature trips to the campus swimming pool, bowling lanes, athletic facilities and movie theater. Plus, campers can compete for fun prizes in the annual KEMPA Cup. Enjoy nights with friends safely social distanced in the dorms or come just for the daytime! A Camp T-shirt, meals and fun swag are all included.
Click here to enroll: https://www.uww.edu/ce/camps/additional/kempa/kempakamp
Marquette's Urban Journalism Workshop
The day camp Urban Journalism Workshop will be held at Marquette University. The program will run from Saturday, June 19, through Thursday, June 30, 2022. Also, upon successful completion of the workshop, Milwaukee-based participants will be eligible to participate in a month-long paid internship at a local news organization. Participating news organizations include the Milwaukee Journal Sentinel, the Milwaukee Business Journal, the Milwaukee Courier, the Milwaukee Community Journal, and WUWM.

High school students: if you're ready to see what it's like to be a journalist during challenging times, join for the Urban Journalism Workshop!
During the program, you'll learn how to use digital equipment to cover events, gain interview skills, and create journalism in a variety of media. You'll work in teams that focus on multimedia news gathering using your phones and iPad minis to record and shoot video.
To learn more and sign up: https://www.marquette.edu/communication/urban-journalism-workshop.php
Summer Virtual Opportunities 
Detroit Writing Room 2022 Summer Journalism Camp
This virtual two-week camp is taught by Detroit Writing Room and New York Writing Room coaches. The coaches are all award-winning journalists who have worked at publications from The New York Times and Washington Post to The Detroit News and Detroit Free Press.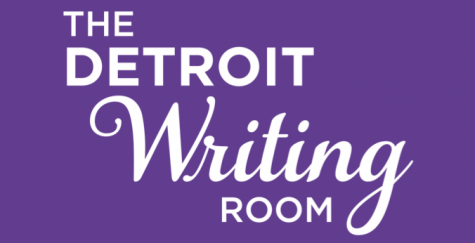 Each day, students will learn a different topic from a Writing Room coach. For example, one day will be focused on news reporting with former New York Times Detroit bureau chief Bill Vlasic. Another day will be sports reporting with Detroit Free Press Pistons reporter Omari Sankofa II. WDET digital editor Dorothy Hernandez will teach food writing, while New York Times freelance photographer Erin Kirkland will share how to capture the best photo with your iPhone. The students will have access to the top editors, journalists and photographers in Detroit and New York and gain mentors who can guide them to future internship and job opportunities. 
Over the two weeks, students will report and write their own story on a topic of their choice. They will also be paired with an Editing Coach to receive feedback and editing. On the last day, students will share their stories with the group. 
Their stories will be published on The Detroit Writing Room's website and in the third edition of Perspectives Magazine, a print publication produced by students in the journalism and photography camps. 
To learn more and sign up: https://www.detroitwritingroom.com/journalism-camp
More Opportunities
Wisconsin Institute for Public Policy and Service's Student Journalism Program
The WIPPS is hosting a  Student Journalism Program that targets high achieving high school leaders from diverse backgrounds and ethnicities interested in pursuing a career in journalism.

The program serves to improve student's written and verbal communication skills, digital literacy, investigative reporting, objective competency and more.
As participants of the program, students will get hands-on experience choosing story topics, finding sources of information, conducting interviews, and reporting on stories to be published and/or broadcasted. Media partners will not only help with story direction and training in media-specific journalism standards, but they will also pay students for published work.
The High School Journalism program provides an enriching environment with remarkable resources for students interested in Journalism. Currently, there is an on-going and active recruitment for high school leaders of diverse backgrounds and ethnicities.
To learn more and sign up: https://wipps.org/programs/student-journalism/