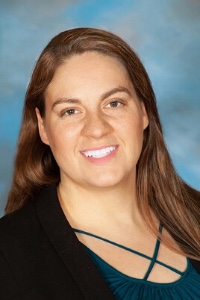 [email protected]
West Bend, WI
Danielle Olejniczak is an English teacher who works with students to develop their communication skills. She has taught a variety of classes, including Advanced Placement, dual credit, and yearbook.
Danielle believes that journalism is an excellent way to create civic leaders, critical thinkers and effective communicators. After ten years, Danielle knows the effect creating a space for students to lead can have on students' personal and professional growth.
She teaches currently at Laconia High School and at Fox Valley Technical College. Danielle holds a Master of Humanities in English from Tiffin University and a Bachelor of Arts in secondary education, sociology and English from Marquette University.
Danielle Olejniczak, Secretary